Space-Saving Buffet Furniture Solutions for Boutique Hotels in India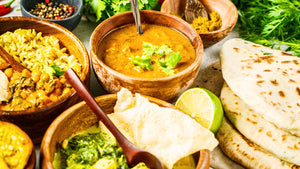 Boutique hotels in India are known for their creative interior designs, elegance, and stunning beauty. In the fast-paced hospitality industry, these hotels often face the challenge of optimizing space, particularly in the dining rooms where buffet tables and banquet tables must be accommodated. Here we delve into some innovative space-saving buffet furniture solutions that enhance functionality without compromising aesthetics.
Dining Room Essentials: Buffet Tables and Buffet Cabinets
The dining room is the center of any boutique hotel where guests gather to grab meals and drinks. Buffet tables, complemented by buffet cabinets with adjustable shelves, are the heart of this room.
These pieces must not only serve dishes but also create an attractive design. A range of finishes and styles allows these buffet tables and cabinets to add elegance to any decor.
Two shelves can be used for side dishes, while three drawers might store cutlery and accessories. The combination of durability, modern design, and functionality makes them the ideal centerpiece.
Maximizing Seating Capacity with Banquet Tables
In boutique hotels, maximizing seating capacity without crowding the room is crucial. Banquet tables offer the ideal solution, combining durable construction with stunning designs.
Crafted with care, these tables can be adorned with elegant decorations to enhance their attractiveness. Various styles and material options provide creative inspiration, and the right banquet tables can make a noticeable difference in the overall ambiance.
Buffet Cabinets and Sideboards: A Blend of Style and Functionality
Buffet cabinets with adjustable shelves and sideboards can be strategically placed in dining rooms to store dishes, drawers full of cutlery, and drinks.
These pieces often come with finish options that complement the existing decor, adding to the room's elegance. Sideboards with two shelves for side dishes and three drawers for accessories are functional and attractive.
They are traditionally used to decorate the room's frame and create an appealing surface to rest plates and serving accessories.
Nestable Buffet Table: Compact and Convenient Buffet Display Solutions
Nestable buffet tables are a game-changer for boutique hotels looking for compact and convenient dining solutions.
These tables offer the flexibility of expanding serving space when needed, and tucking away neatly when not in use, thus maximizing the dining area.
They come in various designs and finishes, adding a sense of sophistication and practicality to the dining room ambiance.

Elegant Buffets and Modern Style: Durability Meets Design for Dining Rooms
Modern buffet tables are not just about serving food. They must embody durability, elegance, and functionality. With stunning surface designs and legs crafted to last, they become the center of attraction in dining rooms.
Adjustable shelves provide flexibility to store a range of accessories and dishes. The creative use of drawers and cabinets enhances functionality without sacrificing style.
These buffets become ideal pieces for serving and decorating, reflecting the elegance and modernity of the boutique hotel's interior.
Buffet Furniture Design and Selection in Detail
Space-saving buffet furniture solutions for boutique hotels in India go beyond traditional dining rooms and tables.
The integration of buffet tables, banquet tables, sideboards, and cabinets into a cohesive and attractive design transforms the dining experience.
The careful selection of materials, finish options, and styles ensures durability and elegance. From the stunning centerpiece of the buffet table to the functional cabinets, every piece contributes to creating a delightful dining experience.


Contact us via sales@novoxinc.com today to find out how to find the ideal pieces that will complement and elevate your boutique hotel's interior. Along with our designer, you can be inspired, while we discuss and choose your desired custom furniture design that is perfect for your boutique hotel space and budget.
We have our manufacturing centers and can ship to any city such as Dubai, Abu Dhabi, Jeddah, Doha, New Delhi, Singapore, Kuala Lumpur, Bangkok, or any country market in the Indo-Pacific.
To find out more about our Innov™ designer furniture for hotels, request a catalog here or head down to our Singapore showroom to view the beauty of our designer furniture collection and other furnishing product range for any hotel and restaurant business. Do also check out our list of established clients of hotels, meeting venues, and restaurants reference.