Our Singapore GP Weekend Special: Designer Hotel Furniture on Wheels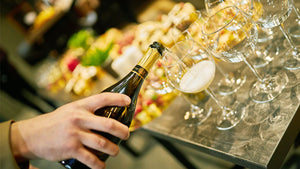 Designer hotel furniture on wheels can be a great way to add a touch of luxury to your hotel. Hospitality furniture is important in creating the right atmosphere and ambiance for your customers. It should be stylish and comfortable, yet functional. Our top picks for designer hotel furniture on wheels will help you create the perfect environment for your hotel guests.
Cube Collection Cocktail Tables – The Juxtaposing Designer Furniture
These modern cocktail tables are the perfect mobile furniture for a temporary cocktail reception or snack bars. Besides its central main top, they have drawers of table tops coming out of their sides which provide versatility. 
Innov™ Cube Collection Designer Cocktail Tables are designed for multiple uses as cock tables, a mini-buffet line for desserts or snacks, or a beverage station.
There are also options to have bridging long, rectangular panels or perpendicular panels across nodes of the cocktail which would convert into custom setups of a mini buffet line or beverage station for dining guests.

Slice Collection Reception Station – A Mobile Furniture and Sculpture
Attractive in form, but hidden in function. This reception station is a modern, artistic piece of futuristic sculpture as well as functional designer furniture on its own.

Innov™ Slice Collection Designer Reception Station – it has a lighting effect that can create the right ambiance for your hotel.
It is mobile and could position in any dining or event space, and can be custom-made into a dish or beverage ware clearing station, or simply as a preparatory station you desire for your dining service. Also to note, its lighting feature provides ambiance lighting for your event space when needed.
Slice Collection Mobile Cabinets – Quality Hotel Furniture
Just like the Slice Collection Reception Station, our Slice Collection Cabinets worked in a similar concept in terms of both form and function except that they are for crockery and utensils.

These cabinets come in different heights and when clustered and layout together, they offer an ambient treat as well as provide partition to other sections of your service area.
Innov™ Silce Collection Designer Cabinets works as a build-up partition to separate spaces within your event space.
The taller cabinet has an extendable table top drawer to allow space for preparation. Similarly, it also has lighting features that provide ambiance lighting for your dining or event space when needed.
Contour Collection Trolley – Quality Hotel Equipment
This is one of our most versatile trolleys as it could serve multiple purposes. It could act as a room service trolley, housekeeping trolley, or even an event service trolley.

Innov™ Contour Collection Designer Trolley has a sleek and safe design.
It's simple design display elegance while allowing for easy maneuvering in tight spaces and its smooth-rolling wheels make it quiet and sturdy. The Contour Trolley has 3 tiers of shelves making it perfect for larger items.
Contact our team via sales@novoxinc.com today to discuss your budget, and ideas designed for your projects with our designers. We aim to design, and custom-build your desired hotel furniture with high-quality materials and get them delivered for you in Singapore and beyond.
To find out more about our Innov™ buffet station designs, nested tables, and other tabletop items, request a catalog here or head down to our Singapore showroom to see the beauty of our designer furniture collections.