New Normal, New Possibilities of Hope for HORECA and MICE Industries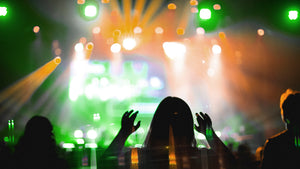 As the economy progressively re-opens to the new normal, hospitality industries including hotel, food & beverage (HORECA) and Meetings, Incentives, Conventions and Exhibitions (MICE) sector players not only need to think of public health safety management, but also new service innovations including integrating new concepts and co-invest in new assets with other entertainment and event companies to "miniaturizing" risks and maximizing potential.
"Miniaturizing" Risks, Maximizing Potential
The way forward is about "miniaturizing" risks by compartmentalizing between different groups of customers into smaller but manageable groups as such they are safely segregated from each other. This is not only to reduce risks of unnecessary COVID-19 transmissions between different groups, but also made tracking, isolating and testing of groups of customers in case of any COVID-19 case confirmations which is manageable by both the service establishment and the local government.

For Singapore, this has been the general approach for safe management measures advised by the Singapore Tourism Board. This is applicable for hotels, F&B establishments and MICE event organizers and suppliers.

Recently, with the Safe Business Event risk management framework successfully piloted from 50 attendees, the Singapore government had initiated for the MICE event organizers to pilot and trial business-to-business (B2B) events with up to 250 attendees, with prior plans approved by the government.

Such presents an opportunity for breather for the local hospitality industry, but new service innovations integrating new concepts working with other industries and entertainment suppliers. Hopefully, such expanded pilot programs would eventually lead to opening of Business-to-Consumer (B2C) event markets too.

So what possible B2C events that can be done and look like?
Social Distancing Concerts & Movie Marathons with Value-Added Services & Island Platform
Although any new normal events would most probably have to be downsized, guest-attendees can be up-sell with value-added services to increase revenue generation, which may include F&B packages, which can be part of a social distancing concert or an "in-house" movie marathon working with film distributors or cinema companies. 
Delivery fresh and warm food in the dark of a concert or movie marathon can be a challenge. Consider keeping food can be kept warm in hot boxes to reduce turn-around time for food service delivery especially when a F&B package could be a buffet with specific food items. This would keep guests enjoying their food in their place.
Such new F&B and entertainment concepts would not be not too different from a banquet wedding dinner operationally; for value-added service-products, guests may have to pay a small premium. These concepts are similar to 1940s supper club and 1950s drive-in movie theaters.
How about Safe Management and keeping social distance between different groups of guest-attendees and discouraging them from interacting with each other in close proximity?
Beside the usual "closed" queue post barrier to segregate guest-attendees, consider each group of guest-attendees to enjoy their F&B and entertainment on top of their own staging platform — a "safe party island".
For example, using two StageRight ™ Z-800 Portable 1-Piece Stage and Riser with Portable Staging Decks, Guardrails and Stage Steps, a "party island" could be set up easily
Such "safe party islands" not only create a privileged private area but also double-up as a physical and psychological barrier to avoid crossing over to another "island" or group.
In any case, HORECA and MICE businesses should not stop innovating in this COVID-19 pandemic crisis which may go onto 2021 and beyond. They should actively seek islands of respite and revenue amidst the current storm. Continued service innovations and collaborations can enable HORECA and MICE brands not just to survive but also to thrive in the post-pandemic world. Without sacrificing public health and customer safety, hospitality brands can still be customers and attendee-guests' happy places in this crisis.
Email us via sales@novoxinc.com if you wish to discuss ideas and solutions with us.